The Andescross Team
Specializing in Personalized Outdoor Guiding in Patagonia
Whether you want to go trekking, backcountry skiing, mountain biking, rock climbing, mountaineering, or on a family hike during your vacation in Patagonia, the guide you choose could make or break your trip! We've designed our team at Andescross to include guides that are not only professional, highly skilled, and experienced, but also fun, personable, and enthusiastic.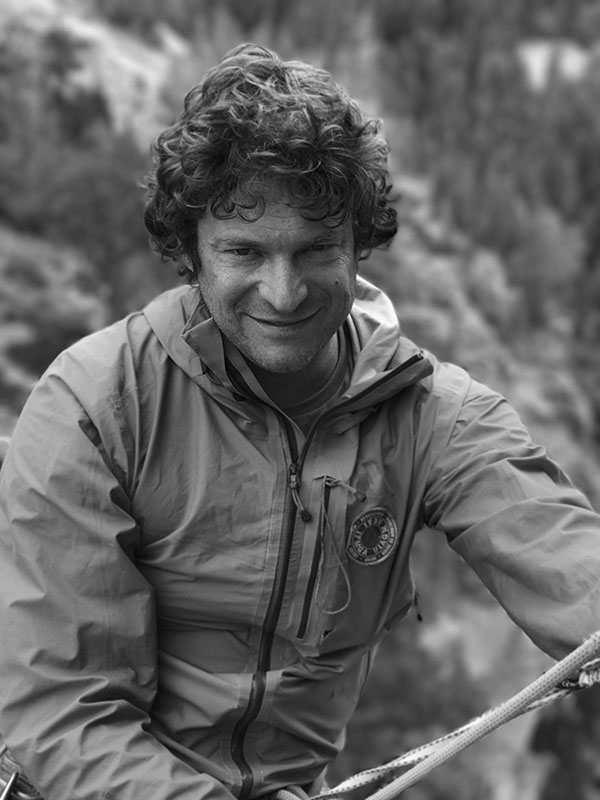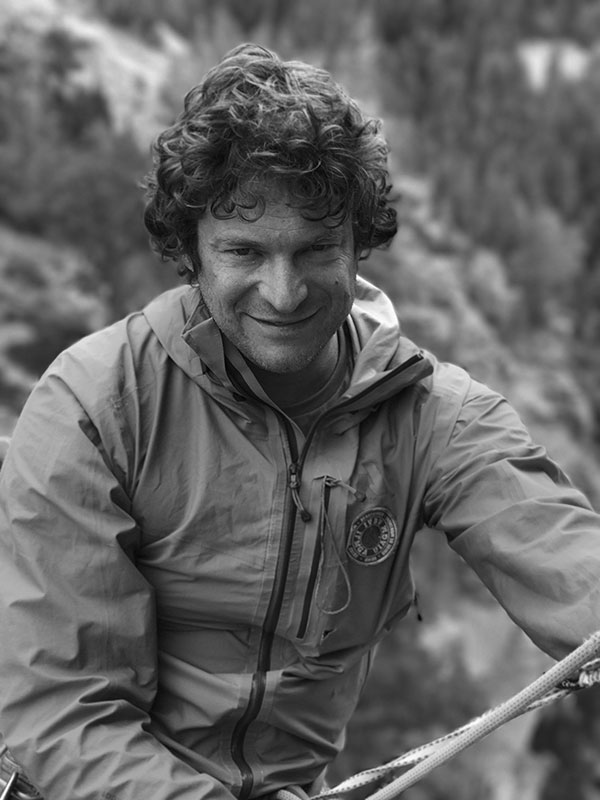 Jorge Kozulj
UIAGM-IFMGA-IVBV certified guide
Jorge is the owner, founder, and head guide for Andescross. He has been guiding in Patagonia Since 1999 and He holds a UIAGM-IFMGA Mountain Guide accreditation since 2005, which is the highest international recognition in this profession. His best reputation is for Ski Mountaineering and Backountry skiing guiding around the World. Also Climbed Saint Exupery when he was only 21 years old. Guided few times Guillaumet spire in Patagonia with clients via the three main routes, few expeditions to the Patagonian Ice cap included one to Mariano Moreno. Climbed Fitz Roy via Cassarotto Pilar, Climbed Half Dome in Yosemite twice and several other classics of the valley as Herbert-chounaird on Sentinel. Climbed Mont Blanc with clients few times and Skied some nice steeps in Chamonix as col de Cristaux, Gervasutti on Tour Ronde, Cosmique. Few classic climbs in the french alps as Grand Capuccin, Frendo Spur and intense Summer guiding work in the Alps doing 4000's as Dufourspitze and others. Few ski mountaineering trips to Chugach range and Wrangells-St Elias in Alaska. Several guided ski trips to Lofoten and Tromso in Norway. Some to Iceland and Troll peninsula. Some to Berner Oberland in Switzerland.Since 2009 almost once a year a guides a ski trip to the Antarctic Peninsula. Helped several Pro ski athletes to set up movies and photos in Patagonia, as renown Seth Morrison, Eric Hjorleifson, Mark Abma, Chris Rubens, Xavier de le Rue and others
Andes Cross - Bariloche Argentina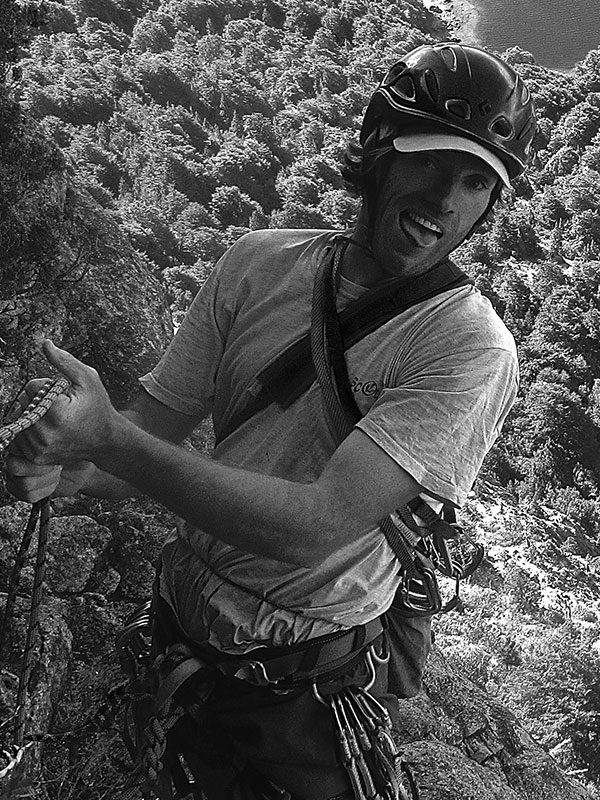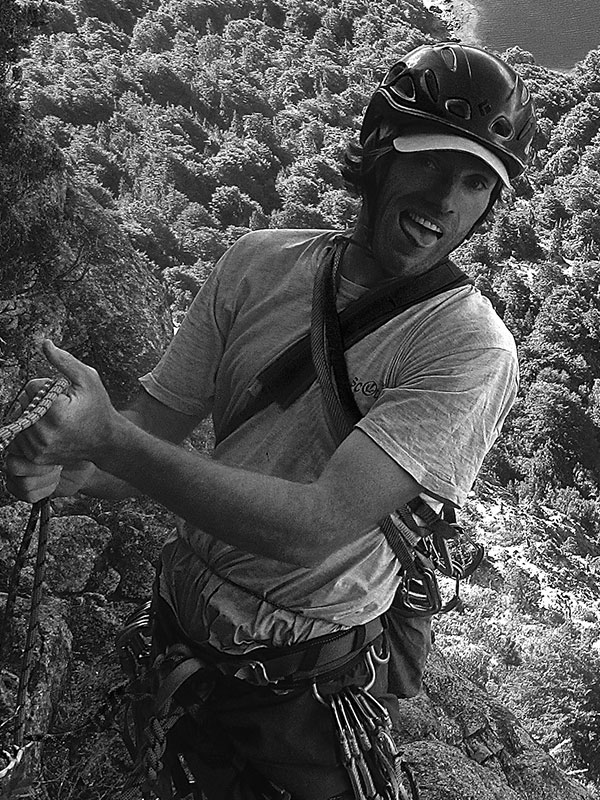 Craig Ross
UIAGM-IFMGA-IVBV certified guide
Craig is a UIAGM– IFMGA Mountain Guide who has devoted his life to his great passions: the mountains and his family. He has been working as a guide since 1996, and for several years now led trips for Nols and Outward Bound in the Patagonia region.
He is a smooth climber and an excellent sportsman. Craig took the opportunity to participate in the Eco Challenge adventure race in New Zealand 2001. He has climbed mountains in Cordillera Blanca (Peru), Yosemite, Canada (Bugaboos), France (Chamonix) and several European countries and Southern Patagonia, where he worked as mountain guide for years.
Today, Craig has a beautiful family and two daughters, so he spends most of his time guiding local in the Bariloche area. Craig is fluent in Spanish and English.
Andes Cross - Bariloche Argentina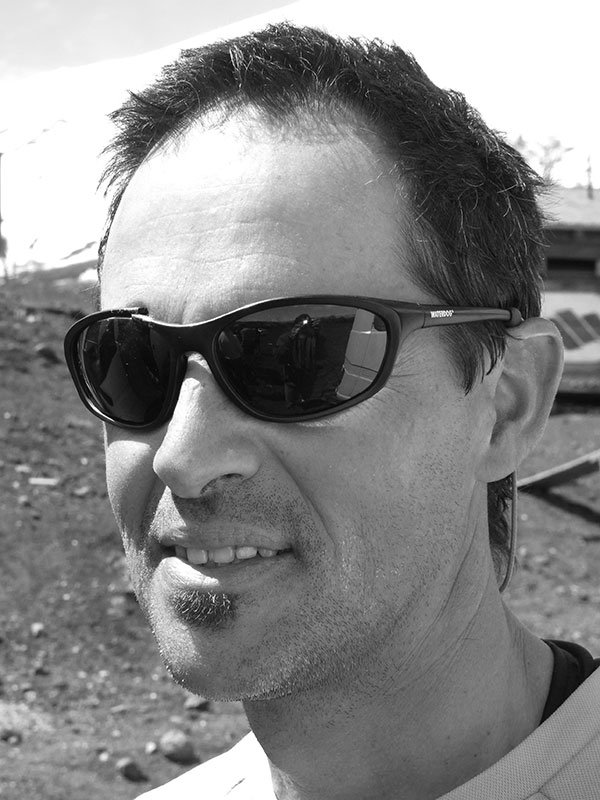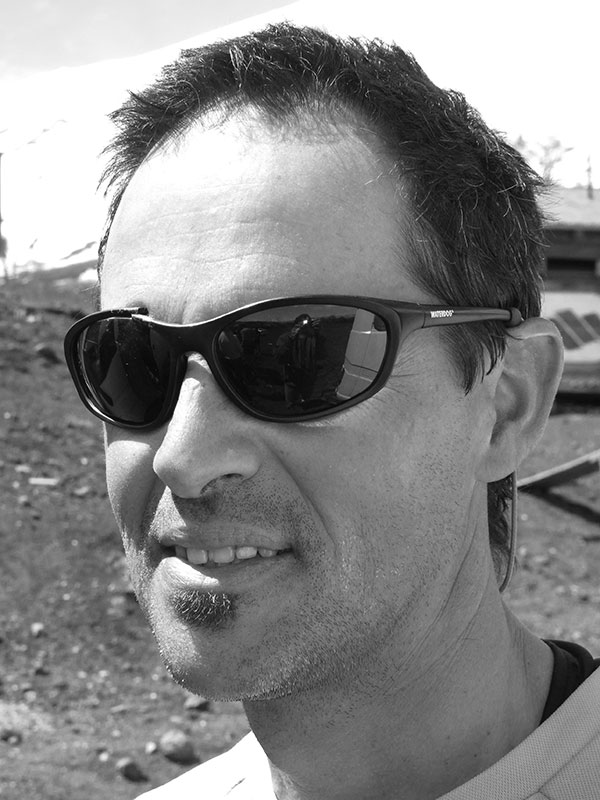 Germán Gonzalez
German is our head guide for mountain biking tours. For most of his life, German has been guiding biking trips in the Patagonia region, and he wrote the first guide book about cycling tours in Bariloche and the surrounding area, "Travesías en Bicicleta". He is a founding member of the Argentine Mountain Biking Guides' Association, and is also an auxiliary at the Argentine Red Cross organization. German also guides several trips mountain biking in Patagonia, Argentina and Chile for REI Adventures and other international outfitters. He speaks Spanish and English.
In Bariloche, German and his wife run a small, yet popular, outdoor clothing and gear company, Tehuelche. They make their own pants, backpacks, chalk bags, dry bags, saddlebags, hats, gaiters, and more. Check them out online at www.tehuelchepatagonia.com, or see the whole of their family's shop by stopping by while you're in Bariloche!
Andes Cross - Bariloche Argentina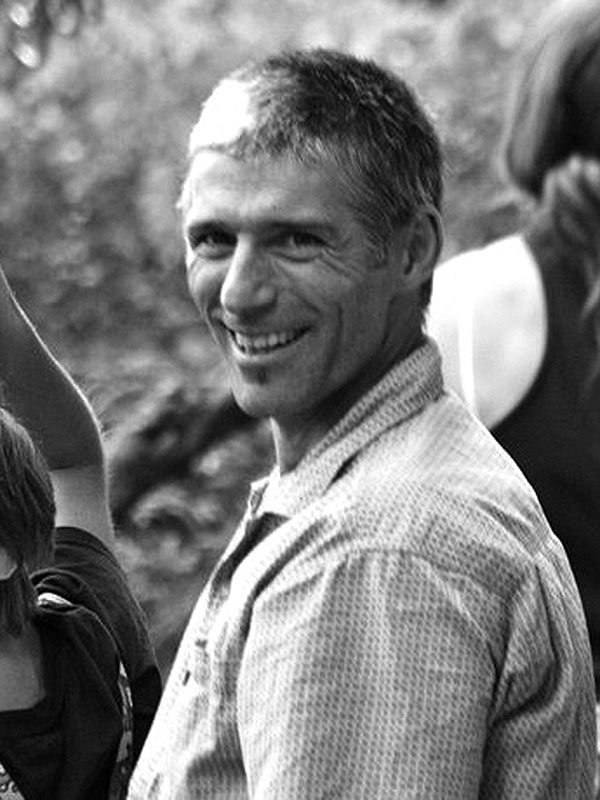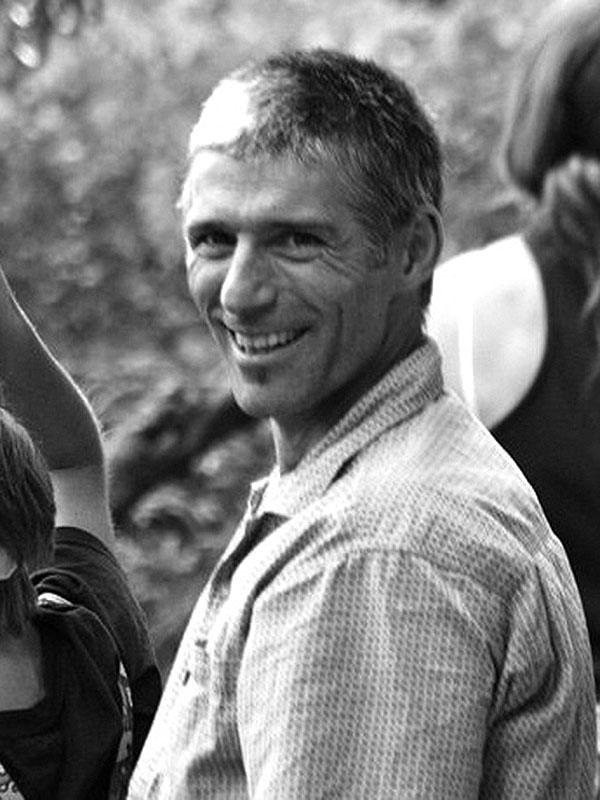 Pere Vilarasau
UIAGM-IFMGA-IVBV certified guide
Pere is a UIAGM-IFMGA-IVBV certified guide. Originally from Catalunya, Spain with a bit of roots in Patagonia, the Pyrenees and the Alps. A total dreamer and freebird spirit, with amazing skills and smoothness in the mountains like only few people. His major reputation is for being an icon in the climbing community climbing grades as 8b+ (5.14a) with such a facility that makes it look way too easy. He is a cat on the rock and moves in the mountains smooth as no other.
His vast resume includes, several big walls climbs in Yosemite and some ascents in El Cap in a day, including Half Dome and El Capitan few times, several climbs in Canada, Alps and Pyrenees. Several climbs in the Fitz roy massif linking up Saint Exupery and Rafael to mention a few. Guided for many years in Bolivia in the late 90's, including Pequeno Alpamayo, Huayna Potosi and other classics. He loves Bolivia, so contact him for a trip there!, because he knows the place amazingly good.
Climber, route/ crag developer and deep explorer of the wild lands of Patagonia putting first climbing routes and crags in Spain, Bolivia, Brazil, Chile and Argentina, really he was the motor/ mentor that inspire many of excellent new climbers in Patagonia and taught them how to open new climbing routes and crags back in the late 90's
Andes Cross - Bariloche Argentina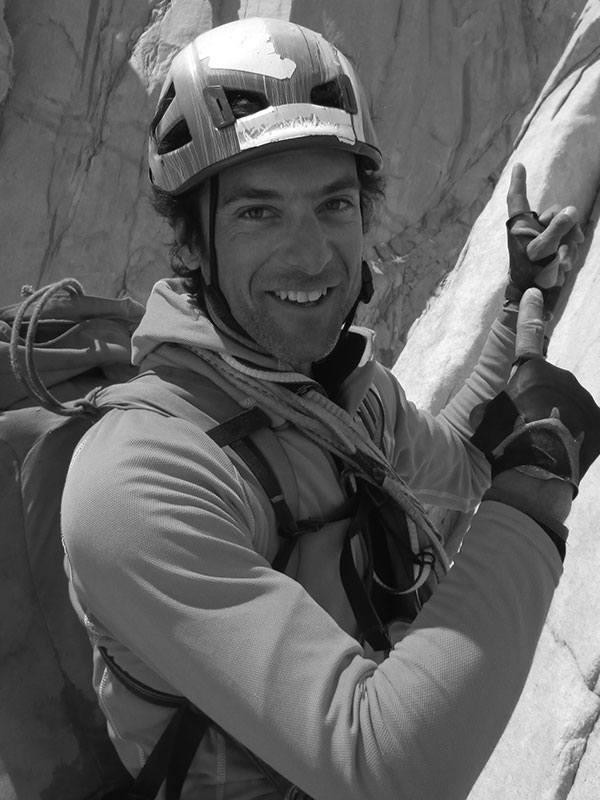 Tomás Mueller
UIAGM-IFMGA-IVBV certified guide
He is a fully certified UIAGM-IFMGA Mountain guide, did his course inChamonix, France at the highest level that Ensa requires. He lives full time in Chamonix.
Tomas speaks fluent German, Italian, English, spanish and french… maybe also chinese!
He have done several ascents in Patagonia in very good timing, as a full day adventure in SuperCanaleta and Affanasieff on Fitz Roy. Climbed Cerro Torre.
He guides in Chamonix to make his living and knows very well the little corners of the Alps.
Amazing ascents in the Alps, as the complete traverse of the Aiguilles du chamonix.
Have done several Chamonix classics in Ice-Rock mix routes in amazing speed times
Ascents to Grand Jorasses, Dru, Gran Capuccin and hundreds of other minor climbs in the french valley. Also some ski guiding work in Lyngen Alps and Finmark, Norway
Forgot to mention, he grew up in Argentina, liking Boca Juniors for the ones who likes football/ soccer! Is that good or is that bad? Lets go climbing!
Andes Cross - Bariloche Argentina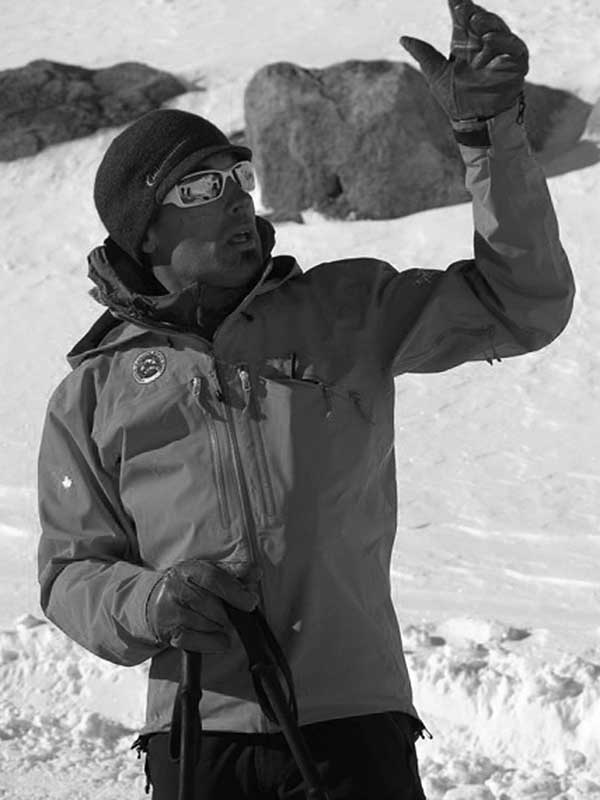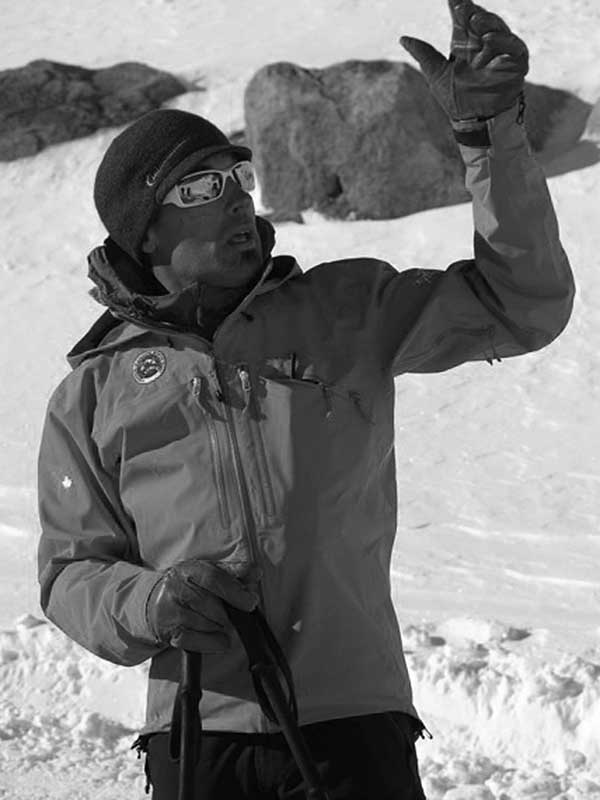 Igor Bernas
ACMG Ski guide
Guía de esquí de montaña acreditado por la ACMG (Asociación Canadiense de Guías de Montaña). Igor también posee el titulo de la Asociacion Canadiense de Avalanchay es el responsable de los cursos AST 1 y AST 2 de la CAA, en Bariloche, Argentina. Originario de Durango, Pais Vasco donde empezó a practicar deportes de montaña (escalada en roca y hielo, esquí de montaña) cuando tenia 15 años. Su pasión por el esquí y la escalada le llevaron a viajar a Canada en 2008 donde encontró el modo de convertir su pasión en profesión.
En la actualidad, reside en Revelstoke, British Columbia, Canada donde trabaja como guía de esquí e instructor de cursos de aludes en la temporada de invierno para compañías como Sol mountain Lodge, Icefall Lodge, Snowfall Lodge o Selkirk- Tangiers helicopter skiing.
Igor habla 4 idiomas (Ingles, Frances, Español y Euskera).
Andes Cross - Bariloche Argentina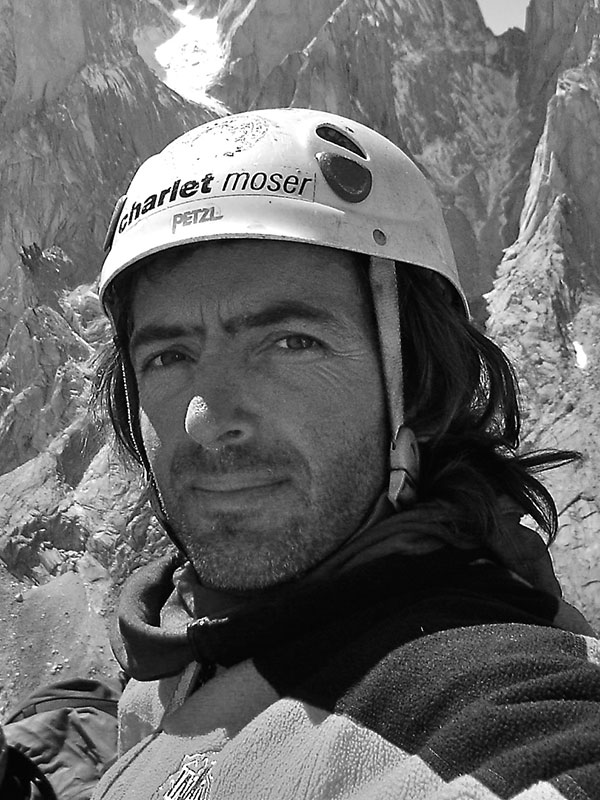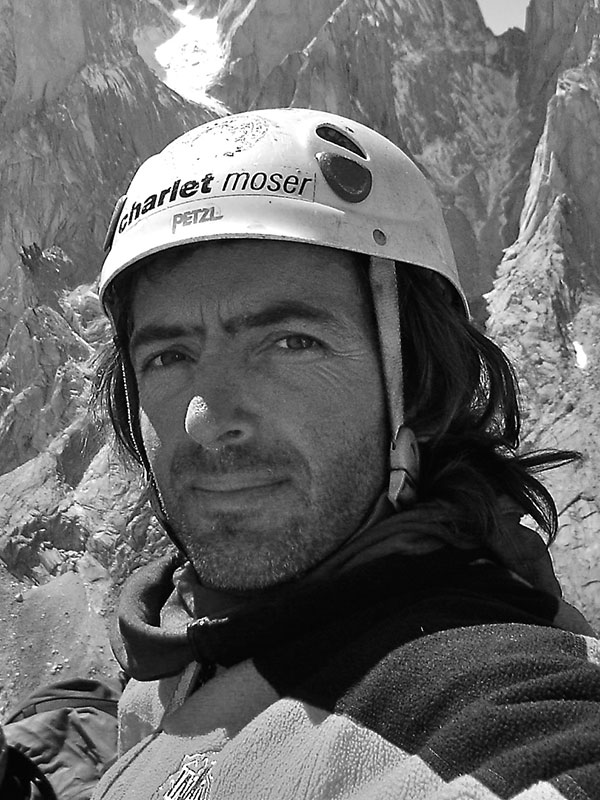 Marcos Frischknecht
UIAGM-IFMGA-IVBV certified guide
Marcos "el yeti" (The Yeti) besides being a UIAGM-IFMGA Mountain Guide is a legend in the Argentinean Mountaineering history and together with Jorge they are TNT in the mountains! Just to mention some of his vast resume: Kilimanjaro back in the day, when nobody was going there, attempt to Broad Peak in the Himalayas, Several climbs in Yosemite valley as the classic Salathe wall, the Nose, Regular NW in Half Dome, Steck-Salathe in Sentinel Rock.
Also his career includes climbs in Squamish, Washington pass area climbing Liberty Bell via Liberty crack. Climbs in the Bugaboos. Attempt to Denali.
Many seasons guiding in Patagonia and many climbs in its Massif, including Fitz Roy, Aguja Saint Exupery, Rafael, Cerro Grande, Mocho and other climbs too. Torres del Paine (North and Central) are in his pocket as well. Today he spents his summers climbing in Patagonia and guiding/climbing in Chamonix.
Andes Cross - Bariloche Argentina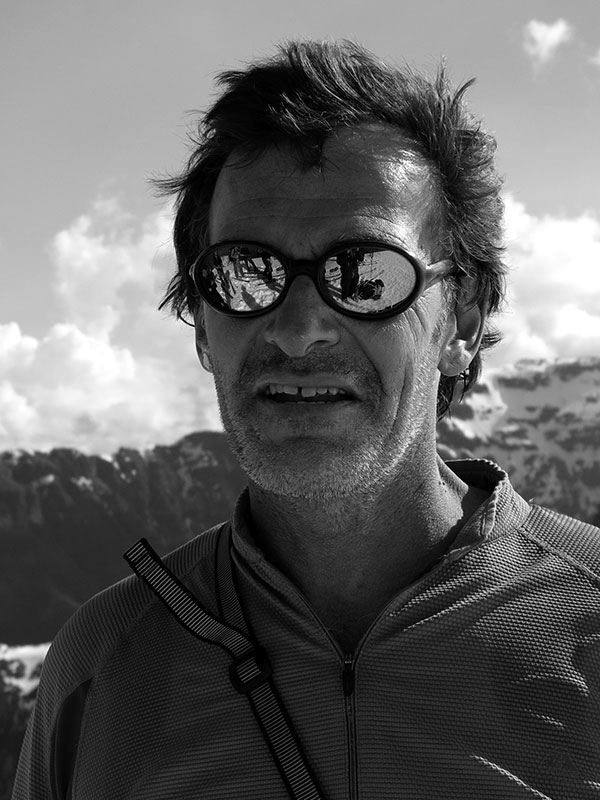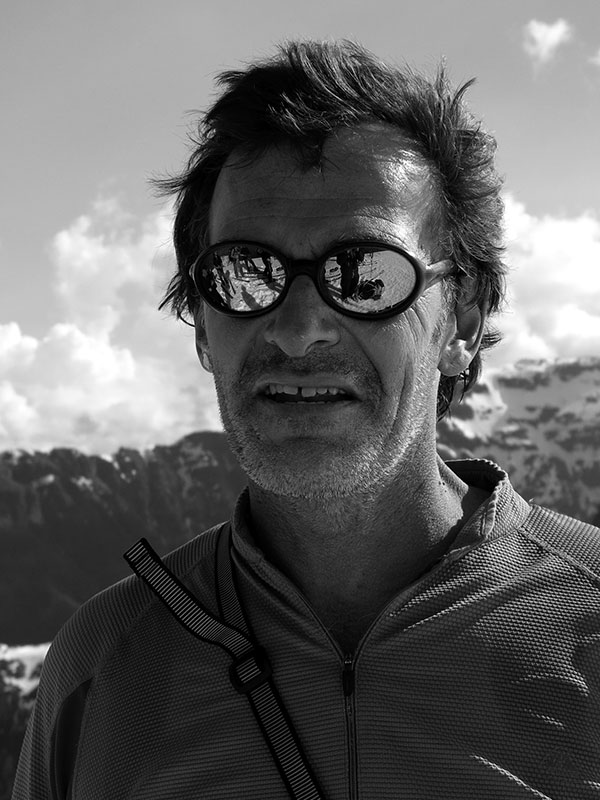 Nicolás de la Cruz
UIAGM-IFMGA-IVBV certified guide
Nicolas is a UIAGM- IFMGA Certified Mountain Guide and a very well-recognized as a guide and mountaineer in Argentina. He is the President of the Argentine Mountain Guide Association (AAGM), and the driving force for Argentina to become a member of the UIAGM-IFMGA-IVBV. He is an instructor for both associations.
Since 1990, Nico has been mountain guiding in the Patagonian Andes, and he has guided several ascents of Aconcagua, South America's highest peak. His climbing and mountaineering resume also includes Shishapangma (8,013m, 26,289ft) in the Himalayas of Tibet which is one of the 14th highest mountains in the world, several mountaineering ascents in the Cordillera Blaca of Peru, Switzerland, and France.
Argentina's Nahuel Huapi National Park in Northern Patagonia is Nico's area of specialization, and for 14 years he managed the mountain paradise, Refugio Frey, in the park.
Nicolas is sponsored by Petzl, Charlet Moser, Movement Skis, and Ansilta. He volunteers for CAX (Comisión de Auxilio Bariloche), which is the local Mountain Rescue Team in Bariloche. He has work experience rigging gear in the film production of "Grido di Pietra" by the same director as "Grizzly Man", Werner Herzog. He speaks fluent Spanish, English, French, and Italian.
Andes Cross - Bariloche Argentina