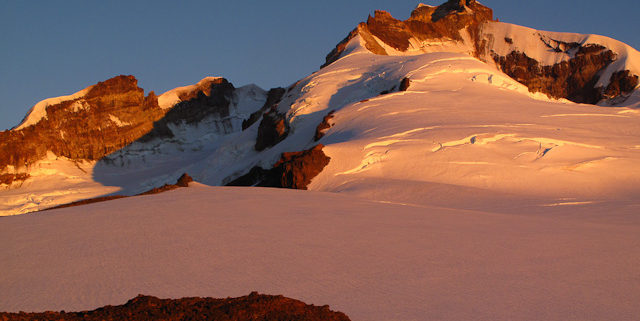 Quick Patagonia travel guide for trekking, climbing and Ski trips
I already placed a good handful information about getting to Argentina, Chile, currencies, airport and more
in our FAQ and in Our Patagonia Trip Notes 
When to travel and visit Patagonia? What is the best time of year to visit Patagonia?
For skiing july through all October, for climbing December to April
Travel adventures in patagonia:
Skiing in the Lake Districts and Volcanoes in Chile, this is well explained in the links above.
For hiking and trekking in Fitz Roy area and Torres del Paine, come early december (less people) avoid January
For climbing  moderate alpine, best Refugio Frey, Cochamo, Cerro Lopez.
For climbing the big leagues , get to Chalten, and you have the Fitz roy range
Kayak, rafting and soft adventures, Bariloche is the best spot. But is pioneering and developing well in southern patagonia
Wild travel destinations 
Cerro Castillo, excellent to find the solitude that Southern Patagonia had once. Smaller peaks but very wild
Travel agencies patagonia argentina 
Look for certified guides, check this  explanation here
Biking, cycling and mountain bike trips
Many options! very scenic to travel through lake districts, check the volcanoes in chile, the ocean, the northern patagonia lakes and mountains.
For long trips road 40 is wild and very very windy!
Ushuaia is very nice for doing a multiday bike tour, but best area I would say is Lake districts, volcan llaima, lonquimay, osorno, villarica. Pucon town, Bariloche, San Martin de los Andes and Seven Lakes tour.
How to get to Patagonia? Where do you fly into for Patagonia? How long is the flight from USA to Patagonia?
Explained in the first 2 links, but EZE in Buenos Aires, then connect to BRC for Lake Districts, and to FTE for Southern Patagonia
https://www.andescross.com/web/wp-content/uploads/2017/05/IMG_0224.jpg
480
640
Jorge Kozulj
https://www.andescross.com/web/wp-content/uploads/2019/07/logo-final-2019.png
Jorge Kozulj
2017-06-25 12:08:35
2017-06-25 12:08:35
Quick Patagonia travel guide for trekking, climbing and Ski trips